How would it be if agriculture not only produced vegetables and fruit on the same area, but also electricity at the same time? This is the idea behind the "2harvest" greenhouse film (article image). It is equipped with solar cells, with which it produces the energy for heating the greenhouses itself.
And even if you don't have your own solar roof, you can wash in an environmentally friendly way: The PeakPick app shows the time of day at which the most regenerative energy is generated – if you start the washing machine then, it runs primarily with green electricity.
The new app and the innovative greenhouse film are just two of the design projects nominated for the Federal Ecodesign Award this year, the highest German award for ecological design.
How design drives consumption
It has always been the case: Good design is useful, practical and also looks good – regardless of whether it is an ergonomic chair, an easy-to-use food processor or outdoor fashion. The more well thought-out the design, the more popular a product becomes – and the demand increases.
https://www.youtube.com/watch?v=v=seA562nhX5Y
And good design has always stimulated consumption, says Jochen Eisenbrand, chief curator of the Vitra Design Museum in Weil am Rhein, Germany. "Designers like to create something new. The new is the strongest incentive to buy something. And something new always makes what is already there appear outdated."
But our consumption is an enormous problem: in Germany alone, private consumption is responsible for around 34 percent of CO2 emissions per capita. We have long been using more resources than our planet can provide and are producing enormous amounts of environmentally harmful waste. At the same time, many raw materials are becoming increasingly scarce.
"There is a trend towards eco-design"
In view of problems such as the growing mountain of plastic waste, there is now a change in awareness in the design industry, reports Jochen Eisenbrand, especially among the younger generation. "She asks herself: What can we use to get away from fossil raw materials in the plastics industry? And which renewable and biodegradable raw materials can we use that don't cause problems again?"
Katrin Müller-Russo confirms that the new, sustainable materials mean that interdisciplinary work in the field of eco-design is becoming increasingly important. "We're half biologists," says the professor, who teaches ecology and design at the Cologne International School of Design (KiSD).
For example, her students invented a dyeing process for fabrics that works with bacteria. This is significantly more environmentally friendly than conventional textile dyeing and finishing, which is currently responsible for around 20 percent of global water pollution.
Other students developed sound-absorbing material made from fungus that grows back quickly and is completely biodegradable.
Fewer products with Ecodesign
In addition to the origin and recyclability of the materials, sustainable design, also known as ecodesign, is primarily about longevity – "that means that a product can be easily repaired and used for as long as possible," says Ingrid Krauß, scientific director of the International Design Center Berlin (IDZ). "And when you're designing a product, you should always ask yourself: does it even need a product or is a service concept better?"
An example of such a service concept is reusable packaging for the mail order business: instead of disposable bags, online shops can send their goods in a reusable mailing bag. Customers can return them free of charge after unpacking, the packaging is then cleaned and reused up to 20 times.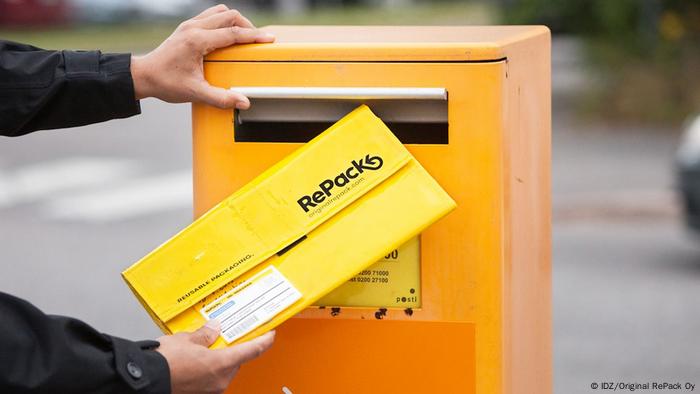 Won the Federal Ecodesign Award 2021: reusable packaging for online retail
According to the distributors, around 80 percent less CO2 and more than 96 percent less packaging waste is produced compared to conventional shipping packaging. If many online retailers used such concepts, a lot of material and thus waste would be saved. Because global mail order is growing rapidly: According to the UN Conference on Trade and Development (UNCTAD), the 13 largest online trading platforms in the world increased their sales by more than 20 percent in 2020.
"Sustainable design always asks: what is the need and how can we meet it in the most sustainable way?" summarizes Ursula Tischner. For the professor of sustainable design and author of the book "What is Ecodesign?" Sustainable design has another aspect: instead of short-term profits for a few, it should bring lasting economic benefits to as many people as possible.
Is sustainable design really more expensive?
"In practice, however, you always have to find manufacturers who support these goals," points out Jochen Eisenbrand from the Vitra Design Museum. Because sustainable solutions are better for people and nature, but initially often more expensive for companies. "If, for example, completely new processes for the extraction and processing of environmentally friendly materials have to be developed, then that costs money in the first place."
The new materials paid off in the long run. Especially when you consider that many of the costs of non-sustainable products are not paid by the companies themselves but by the general public, says Eisler, "e.g. when products end up being disposed of with the garbage or have to be fished out of rivers and seas."
Since these additional costs are not included, conventional products can usually be produced and sold more cheaply – a clear competitive advantage.
The EU wants to strengthen ecodesign and the circular economy
The European Union now wants to significantly improve the conditions for sustainable design and sustainable business – with the so-called Sustainable Products Initiative and the EU strategy for sustainable textiles. The legislative process is still ongoing. This should result in legally binding EU regulations that will then apply to almost all physical products.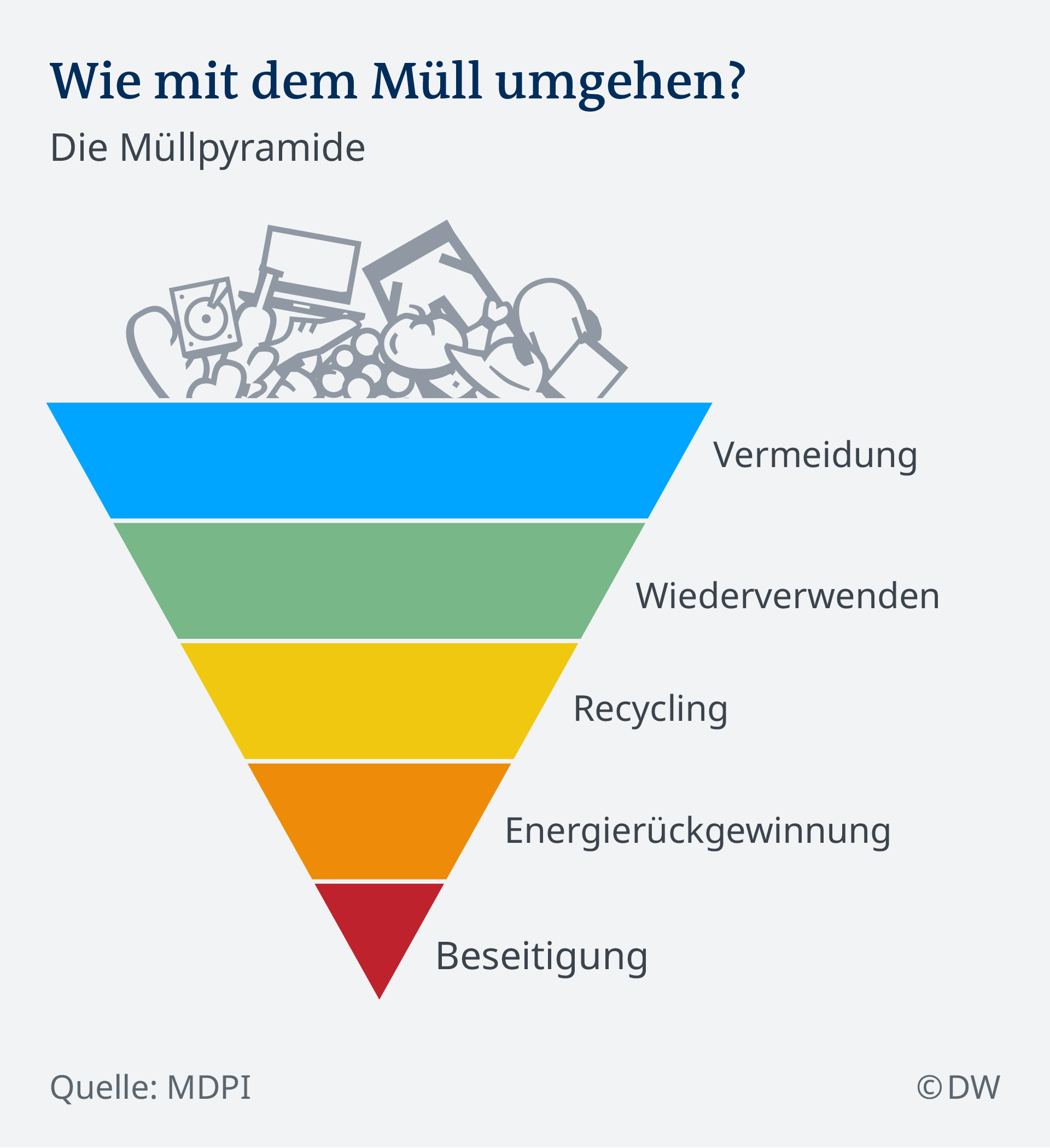 One part of the Ecodesgin principle is to generate as little waste as possible and thus save resources
The entire life cycle should then be considered. In addition to environmentally friendly production and disposal, it is about things lasting longer and being easier to repair. In addition, more recycled material is to be used in production.
Despite all the struggle for more sustainability, aesthetics shouldn't be left behind, says Katrin Müller-Russo from KISD. "Because if something looks awful, nobody wants it in the end." And a production for the bin would be the opposite of sustainable.