October 10 is World Mental Health Day, a World Health Organization (WHO) event. It aims to "mobilize awareness of the issues to promote mental health."
Mental health advocates, including WHO, have been pushing for mental health reform for decades. This year, the main focus is to draw attention to the fact that there has been a storm of events that have had a major impact on everyone's mental health, from the coronavirus pandemic to the economic downturn.
According to the WHO's World Mental Health Report, released in June, depression and anxiety increased by 25 percent in the first year of the pandemic. As a result, the number of people who have a mental illness has risen to almost a billion.
"In addition, mental health care has been severely impaired in recent years and the gaps in the treatment of mental illnesses have widened significantly," explains a spokesman for the WHO.
A special initiative for mental health
But what is being done about it? In 2020, the WHO created the "Special Initiative on Mental Health". This is WHO's most ambitious program to date in this area. 100 million people in 12 countries are to be given access to mental health services. These countries include Ukraine, Jordan and Zimbabwe, among others.
"Many countries have very outdated mandates for mental health services. We are working with them to change these approaches so that more people have access to services," Alyson Schafer, technical adviser in the WHO mental health division, told DW -Interview.
According to WHO, since the initiative began in January 2020, five million more people have better access to mental health and psychosocial support than before. Psychosocial support is about building networks for people in need. This is often done with the help of family and local groups.
"It took us two and a half years to get the initiatives off the ground. Now we expect to see even greater progress in expanding mental health services so that more people can receive support," explains Schafer.
One of the greatest successes so far has been the provision of mental health services and psychosocial support during crises such as the COVID-19 pandemic or also for people affected by serious conflicts, as in Ukraine or the Philippines.
"This is where we have the most direct impact on people," adds Schafer.
The WHO consultant also refers to initial successes in countries such as Paraguay. These have enabled consultations with psychiatrists via video calls. During the COVID-19 pandemic, video consultations have been particularly effective in maintaining community support. "It sounds pretty simple, but what was missing was the infrastructure," says Schafer.
Holistic approach to mental health
Schafer is convinced that the uniqueness of the WHO special initiative for mental health lies in its holistic approach. "There is no single way of approaching mental health services and support. We need a broader perspective than we have had, one that does not just focus on individual interventions or groups.
They need to focus on a whole system of mental health and allied health services that can be provided right in the health sector, but also in schools, community organizations, religious groups and businesses," Schafer said.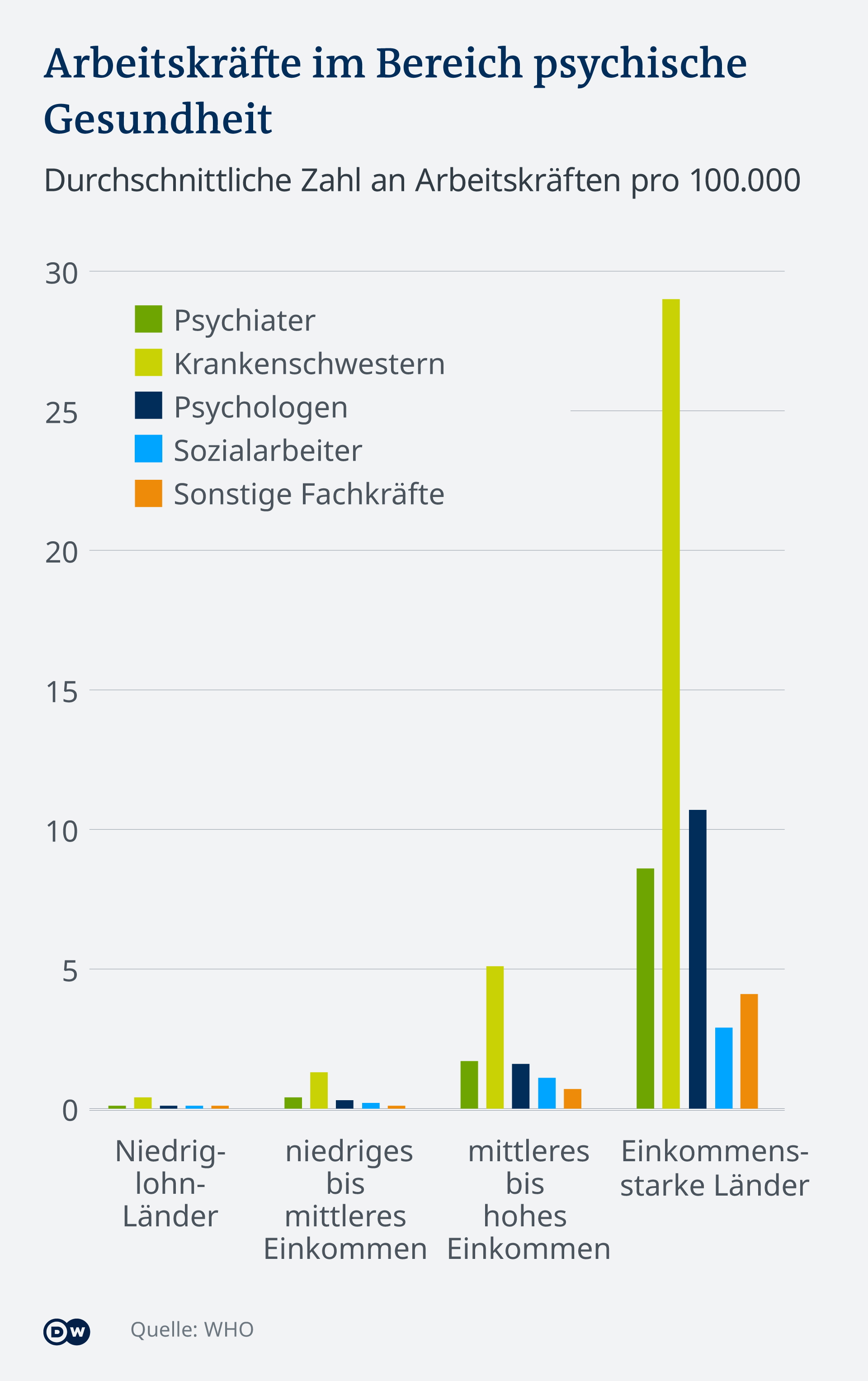 One aim of the initiative is to focus on supporting at-risk groups. These risk groups include, but are not limited to, people who are subject to discrimination or human rights violations, such as people who identify as LGBTQ.
"We're already seeing results, such as creating an understanding that sexual attraction between people of the same sex is not a mental disorder, but that these people are at higher risk of mental illness due to social stigma and discrimination and need urgent support," explains Shepherd.
According to her, the success of the initiative is based on the fact that mental health support is based on scientific knowledge, decades of learning and the rights of people with mental illness and psychosocial disabilities. However, the initiative also has to face political challenges.
"Some countries have already made progress," says Schafer. "The WHO Mental Health Special Initiative is committed to facilitating such changes. This is the only way to not only sustain, but also to improve the expansion of mental health services."
Community-led programs provide ongoing support
Although the WHO initiative is showing initial successes, the project is scheduled to end in 2023. What happens to the mental health support networks after that is unclear.
Renée Eloundou, an anti-discrimination consultant at the Berlin counseling organization Sources-d'Espoir (Sources of Hope), is critical of mental health initiatives that are designed to last a certain time.
"The help that people need has no endpoint. The mental instability that people are in is very difficult to deal with. It takes time for people to open up and talk and also to build networks of support ", Eloundou is convinced.
Sources-d'Espoir provides advice and assistance to migrant communities in Germany. The connection between mental health problems and discrimination is striking, says Eloundou. "People who experience discrimination often feel ashamed or see themselves as part of the problem. They feel alienated from the state structures. This in turn isolates them and makes them vulnerable to mental health problems," Eloundou continued.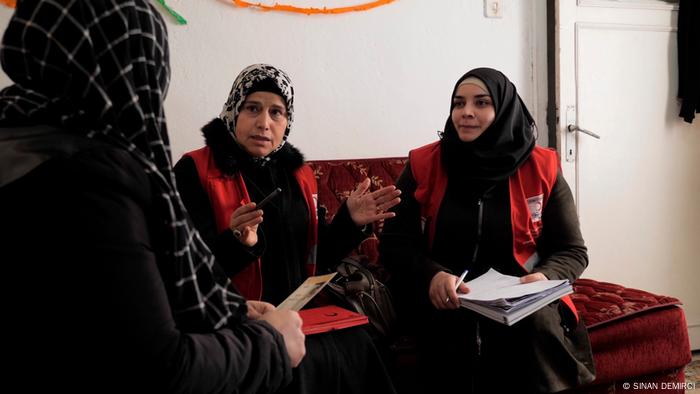 The community is important for mental health care
The organization's team consists of 98 percent black women who came to Germany as adults. Eloundou stresses the importance of mental health care being led by people from the same communities as those they are trying to help and need that help.
"Joint action is a must. Members of our team have had their own similar experiences of discrimination, so it's easy to put yourself in someone's shoes and analyze the signs of mental health problems. That helps build trust," says Eloundou.
ʺIf you want to tackle mental health problems, you have to work with communities and professionals who have the skills," she adds. "Then you can make lasting change."