Respiratory syncytial virus (RSV) is transmitted by droplets from sneezing or coughing and affects the airways. The symptoms are similar to those of a cold: a runny nose, loss of appetite, coughing, sneezing and fever.
Most people recover after a few weeks. However, in infants and young children, and in older adults, the risk of severe disease is much greater.
Especially in the winter months until April, the disease spreads in waves and causes the number of cases to skyrocket. Of the millions of infants who contract the virus each year, about two to three percent require hospitalization.
But in affluent countries, the mortality rate is extremely low, says Christopher Green, lecturer and consultant in infectious diseases at the University of Birmingham in the UK.
The disease can be "pretty terrible," especially for premature babies, because their airways are narrow and they haven't built up enough immunity to the virus, Green says.
In poorer countries, where babies often have little opportunity for appropriate treatment and care, the risks are far greater than in more affluent societies. "It is estimated that about 99 percent of all infant deaths from RSV occur in low- and middle-income countries," explains Christopher Chiu, Professor of Infectious Diseases at Imperial College London.
In the US and Europe, the RS virus is considered a virus that is rampant, especially in autumn and winter
RSV is especially dangerous for young children and the elderly
People with asthma, COPD or heart failure have a higher risk of developing serious illnesses. The risk of developing serious symptoms also increases with age. The immune system is usually weakened in these people. This makes it harder for your body to fight off the infection.
"In adolescents who develop antibodies against the virus, the respiratory disease is more like a common cold," says Green. Most infections with the RS virus also occur in autumn and winter, during the typical cold season.
Why is the virus spreading so quickly in the US at the moment?
"The RSV season has been quite atypical during the COVID pandemic in recent years. In 2020 and in some regions also in 2021, there were practically no RSV infections," says Christopher Chiu. Now the numbers are rising again. Chiu sees the course of the pandemic and falling corona numbers as one reason for this.
"People initially isolated themselves socially, repeatedly washed their hands and wore masks, so that the babies born during this period in particular hardly came into contact with RSV," Chiu describes the situation.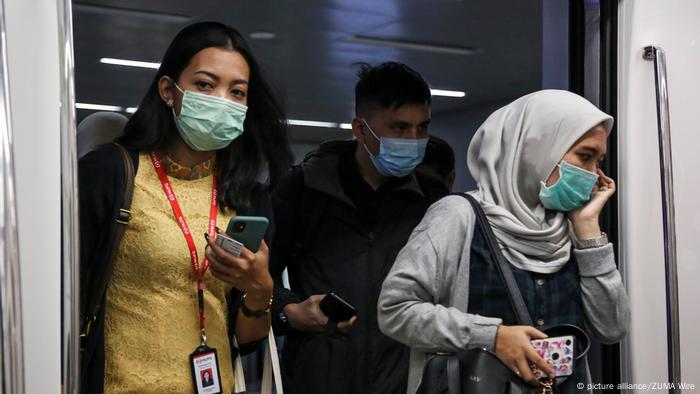 Wearing masks, social distancing, and washing hands have all contained RSV infections during the pandemic
"This year the situation has calmed down in most regions and normalcy has returned. There is a large group of people who have not yet built up immunity to RSV." They are now more likely to become infected.
Richard Pebody, head of the team for high-risk pathogens at the WHO Regional Office for Europe, explains that while RSV is circulating at low levels in Europe, there have been no major outbreaks of contagion. "However," Pebody said, "now is the time when case numbers are rising again, and it may well be that RSV is circulating along with influenza and COVID."
Chiu is also convinced that as in the US, there could be an increase in RSV infections in Europe over the course of the winter.
Is there a vaccine against RSV?
There is currently no vaccine against RSV. An RSV vaccine had already been developed in the USA in the 1960s. However, the vaccine did the opposite of what it was supposed to. It made the disease worse in the children who had been vaccinated. Some suffered from lung diseases, for example. 80 percent had to be hospitalized, two children died.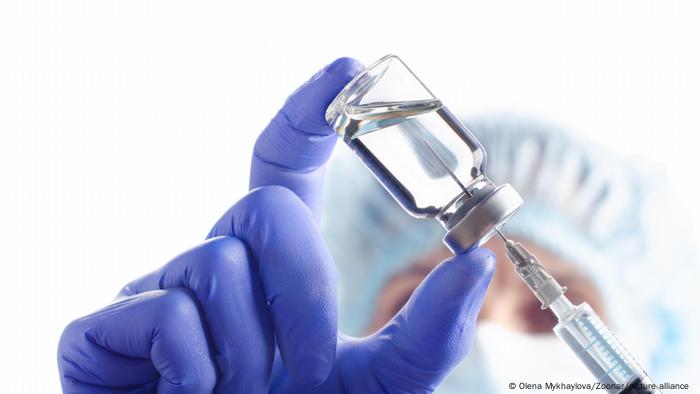 There is still no vaccine protection against the dangerous RS virus
Because the virus only infects humans, it hasn't been possible to use animal models to develop drugs and vaccines, as is common with drugs against viral diseases, Chiu said. The virus has also found ways to change the immune system in such a way that people can become infected again in the course of their lives.
Once an infection has been overcome, it does not mean permanent immunity against the virus. "It is difficult to understand which factors have to be stimulated so that the body can build up sufficient protection," explains Chiu. "In the last few years, we've only just begun to grasp the details."
In recent studies, vaccines from pharmaceutical companies Pfizer and GSK have performed positively, showing 80 percent effectiveness against the virus. These vaccines could be approved in the next three to five years. However, they are more suitable for vaccinating older people and pregnant women, because researchers have ethical concerns about testing vaccines and drugs on infants.
Research is also being carried out into the use of antibodies. Such therapies have already been successfully used in studies in premature babies and have protected them from severe cases of RSV, says Chiu. But these are not yet generally available.
How many children die from RSV each year?
It is estimated that approximately 3.2 million children are hospitalized for RSV each year worldwide and approximately 120,000 infants die from RSV. However, a study by Boston University of Medicine published in early 2022 assumes that the number is much higher because it is based on surveys carried out primarily in high-income countries and in hospitals.
The deaths that occurred outside of hospitals were not taken into account. To get an idea of ​​how many children this could be, the researchers teamed up with staff at morgues in Lusaka, Zambia, and examined around 2,200 infants who died from RSV. This corresponds to about 80 percent of the deaths that have occurred in Lusaka between 2017 and August 2020.
The study showed that RSV was responsible for 4.7 percent of all out-of-hospital deaths. This suggests that the modeled global death rates are likely lower than the actual numbers.
The winter season, when RSV infections tend to accumulate, has only just begun in the northern hemisphere. Christopher Chiu therefore advises continuing to follow the rules that applied during the pandemic: wearing masks, keeping your distance from other people and washing your hands regularly.